Arsenal midfielder Jack Wilshere is set to feature in the Europa League as the club rotates players for their clash against Cologne.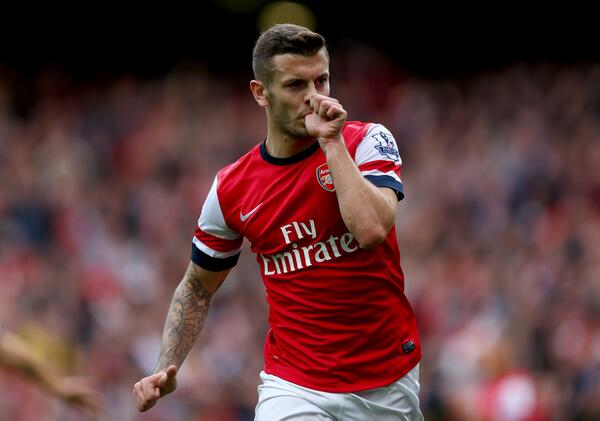 Arsene Wenger would have to balance his team in the numerous games that abound for the next three weeks. The England international is reported to be on duty as the north London side get through the early rounds of the Thursday league.
Wilshere could get his first appearance after 13 months for the team. The 25-year old was injured in his loan spell at Bournemouth last term. He opted to remain at the club despite interests from numerous sides. He was reportedly promised games in domestic cups and the Europa League so he remained. However, speculations point that the player might still exit the side when the winter window opens.
A limited number of stars are expected to feature in the group stages of the European tournament. Olivier Giroud, Theo Walcott and Alexis Sanchez would feature as they lead the rest of the players. The number of first team stars should increase as the team makes the knockout stage.
The team would prioritize their meeting against Chelsea this weekend after a few stumbles in the Premier League thus far.
Gunners first team goalie PetrCech, who won the Europa League titles with Chelsea, says the team wants to win the title. He says this is the first time they are playing in the tournament and that it would hopefully be their last.
"It's one of the trophies that this club has not won since it became the Europa League, it could be one of the targets because it's always nice to win a European trophy, regardless of which one it is," Cech said in cold comfort.
Wilshere remains a subject of sustained interest in Turkish side Fernerbahce. They would likely make another move in January after the summer move failed.